Key Club Launches Into 2023 With 100+ Members
Key Club: What is it? It is an international service organization organized by students for students. They have service/volunteer activities such as (local) food drives for food banks and,delivering letters to veterans and constructing alphabet packets for people in their respective nations. Christine Chang (President), Eric Lee (Vice President), Emily Fleetwood (Secretary), Camryn Wong (Treasurer), and Sophia Yan (Editor/Webmaster) have all worked hard to help Key Club fulfill its objectives this year. This includes involving students in the service project named "Help End Hunger Initiative," which is the Pacific Northwest District club that strives to provide and encourage students to make a difference in their communities.
Union High School's Key club had a considerable presence in previous years, but following COVID-19, it lost a sizable portion of its student body. But this year, they returned even stronger than before, with over 100 new members joining this year, allowing them to make an even greater effect on our community and the people that live within it. According to Key Club's President, Christine Chang, "I hope that with our vast membership, I can give a significant number and diversity of service projects for the student body to attend. The club's large membership is intended to assist them attract more members in the coming years, improve student participation, and raise awareness of district programs and what they can do for the community."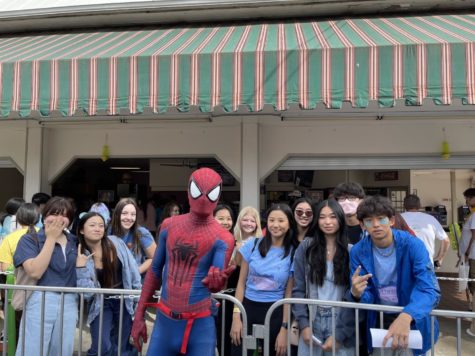 Every year, Key Club traditionally hosts DCON, where clubs from all around the PNW district get together to honor the work of everyone who participated in the district project. Key Club is a service club organization that focuses on developing high school students' leadership skills through service to others. It is a fantastic chance for people who want to make a difference in their communities and help those in need.