Interact Club Celebrates Its Successes in World Interact Week
Union's Interact is a service club that volunteers at a variety of different events at both local and international levels. Interact isn't just at Union, though — it's part of a larger organization, and currently there are Interact clubs located in 145 countries throughout the world. During the week of October 31st – November 5th, all of these Interactors were encouraged to celebrate the work they have done to make real change in their communities and the world.
Indeed, Interactors have been hard at work devising and executing their own volunteering events. Last year, for example, they ran a chess tournament for Union students, which raised almost 300 dollars for Doctors Without Borders. With their parent organization, Rotary, they also participated in an international project called Operation Christmas Child. In this event, Interact club members filled shoe boxes with toys and other essential items for children in need.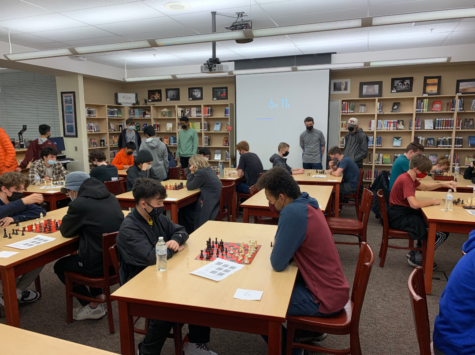 Even this year, Interact has already partnered with other service clubs at Union to run a drive for unsheltered people. They are also currently working on a project to distribute 60+ sack lunches to the homeless for Thanksgiving. And, Interact is cooking up plenty more plans for the rest of the year — rumors of a potential trivia tournament have been passed around. They're also hoping to work with Rotary to get involved in more international events. Rotary, an organization for essentially "adult Interactors," sponsors the high school Interact clubs and connects them to events that support Rotary's overall service goals; promoting peace, fighting disease, and protecting the environment are just a few of their focuses as an organization.
Clearly, a week of celebration was well-deserved for our Interactors. If hearing about their accomplishments has inspired you, Interact is always looking for more Union students to participate, so stop by the ASB office to find out more. In the words of Vanessa Utama, Interact's diligent co-president, "It's a super cool club, please go join!"